Do you have a call of God upon your life?
Do you want to pursue more knowledge of the word & spirit?
Then River Word Bible Institute is the place for you
We have a Full Time Bible School & Online Bible School
RWBI ONLINE
River Word Bible Institute online, if you wanting to study the word of God further and get your degree and also get equipped in the gifts of the Spirit then this is the bible school for you you can do it online at the comfort of your home and we affiliated to Transworld Accrediting Commission International
https://transworldaccrediting.com/schools/river-word-bible-institute/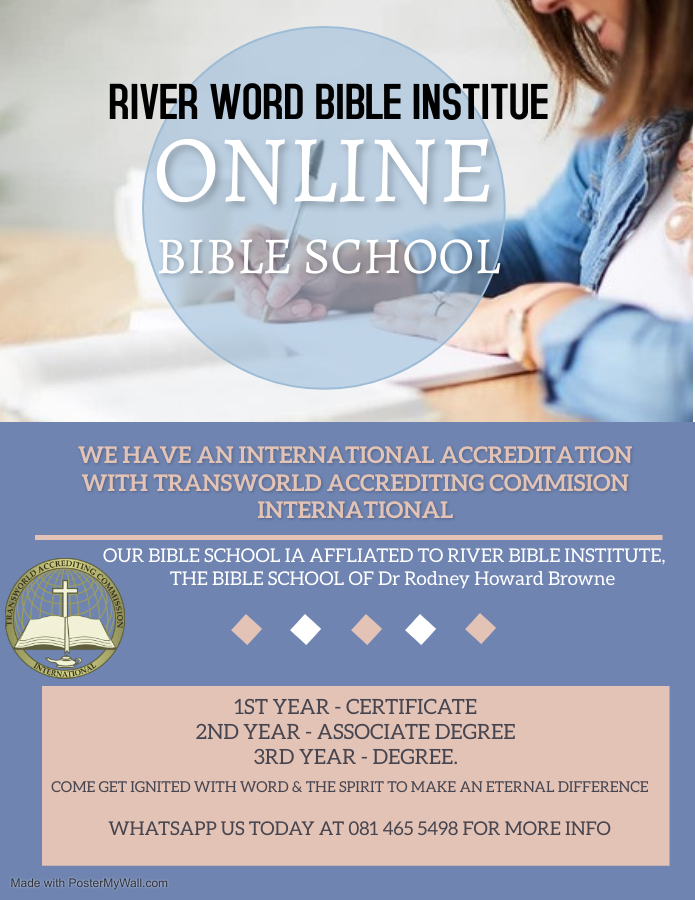 RWBI FULL TIME
If you desire to carry the spirit of Revival for this generation then we suggest you enroll to RWBI and separate yourself for 3 years and come pursue the call of God for your life, come and join us in Cape Town South Africa, we offering you a free scholarship the only thing you pay is your REGISTRATION WHICH IS R300 and thats it, we serious about raising up revivalist for the end time harvest.
For more info Email us at info@riverwordchurch.co.za or WhatsApp us at 081 465 5498.